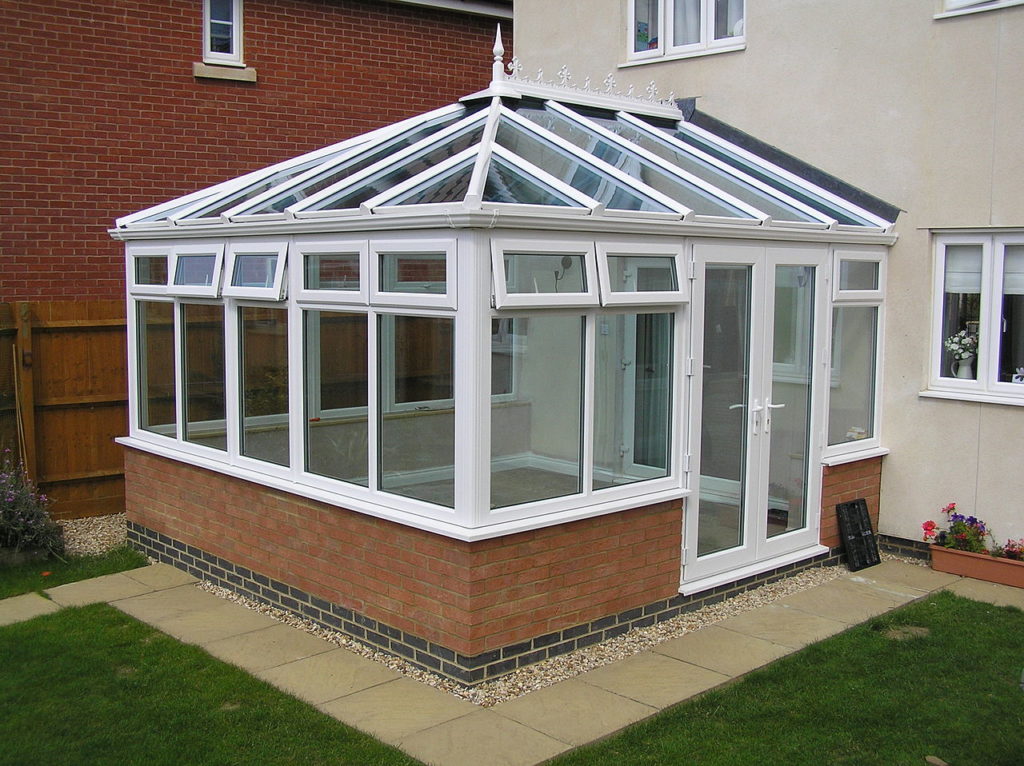 Your home is an investment. One that you live in and enjoy, but also one that should appreciate in value as your time of ownership lengthens. Smart homeowners are always updating and adding improvements to their home in order to continually increase its value and in that spirit, here are the additions to a home that create the most value.
Building a Conservatory
Conservatories used to be a common part of many homes and were often the most used room in a home. Then they went out of fashion. Recently however, because they bring lots of light via their abundance of windows, they have made a comeback and are now one of the most sought after bonus features on a home.
When considering adding a conservatory to your home you should look to one of the popular traditional styles or even consider a custom conservatory if your available yard space is right for it. In terms of building materials to use, shy away from cheap materials and go for stone brick and real woods. A high quality timber conservatory will look beautiful, stand up against the elements, and add 10% to the value of your home.
Building Extra Rooms
If you choose to add additional square footage to your home, it is one of the surest ways to improve its value. This additional space can be used to increase the size of a small kitchen, build a breakfast room, an entertainment area in your home, or add one or more bedrooms. And there are options to build on the ground level out onto your property, or to build on top of an existing room or rooms of the house. Whatever the decision, you need to take into account any plans that might need to be submitted for approval by the city. Additionally when you do this type of major construction it often creates a lot of discomfort for the homeowners if they plan on living in the house while under construction. The payoff however may be well worth the hassle. These types of extensions can range in cost from £20,000 upwards, but they typically raise the value of the home more than 1.5x their cost.
Adding En-suite in the master bedroom
Older homes typically have fewer, smaller and less fancy bathrooms. This is because until recently most average people did not fancy the bathroom as a place to spend much time relaxing and as a showpiece for guests. All of that has changed dramatically over the last decade or so, and now fancy bathrooms are a big part of a home purchasing decision. Having more of them and more fancy ones can greatly increase the price of a home.
The most attractive of the bathrooms in a home is an en-suite in the master bedroom. These tend to be the fanciest in the house with desirable amenities including: double vanities, Jacuzzi tubs and showers that feature steam and rainfall settings.
Installing an en-suite first requires that there is available free space in or near the master. Contractors will often convert a closet or even a small adjacent room to the master into an en-suite depending on its location and whether there is an ability to remove necessary walls. When one can be built, pricing can be as little as £3,000 and go as high as £8,000 depending on what specific amenities you might want to have in the en-suite. When completed, homeowners can expect that this type of home addition will add 3 to 5% onto the value of their home, provided you do not lose another room to put in the en-suite. If this is the case, it might be a wash.
You can choose one or all of these additions and never regret that you did them. Not only will they make your home more livable, they will add lots of value.