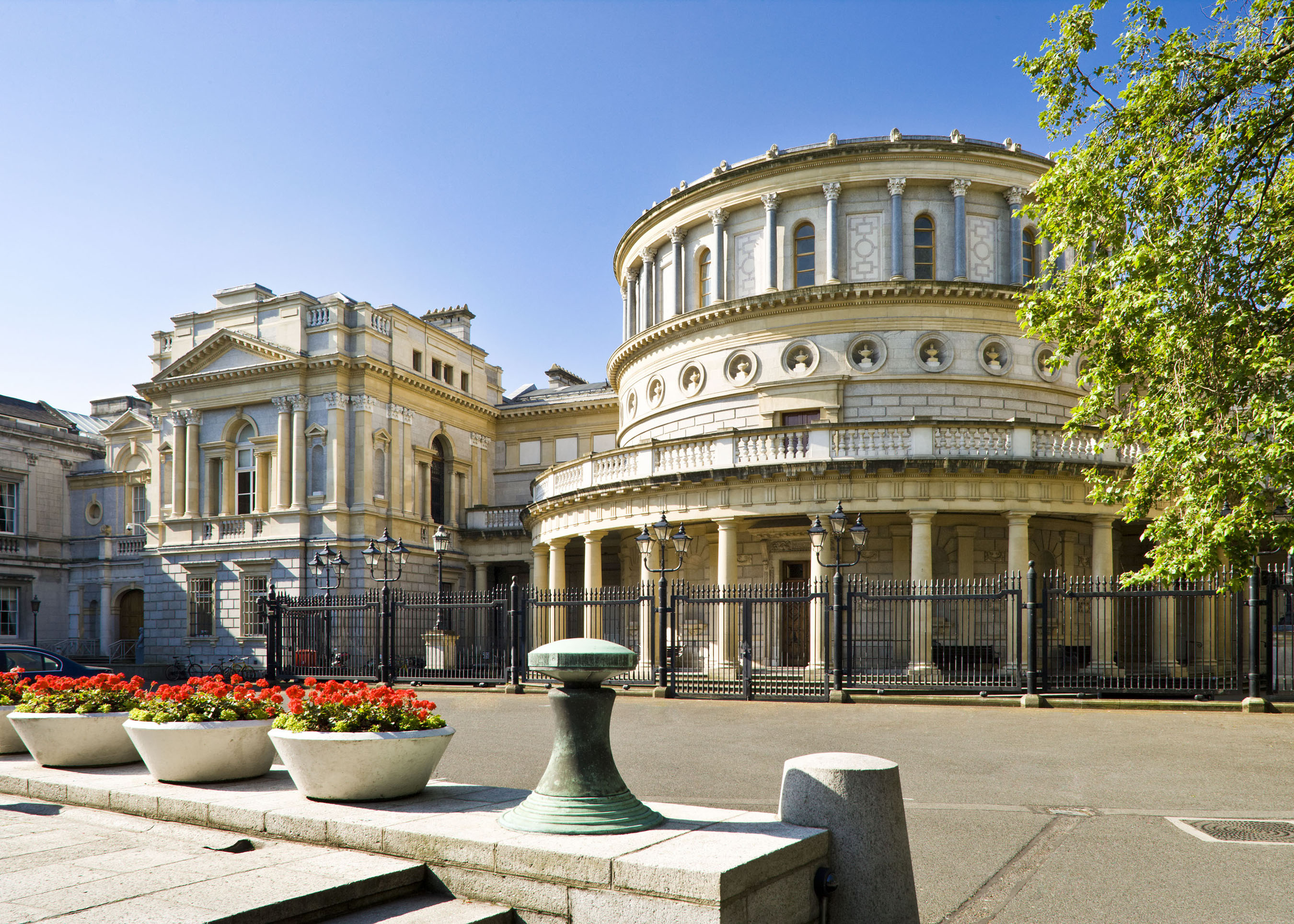 It's always hard to save money while getting the best out of something on your travels, particularly when that something's a visit to Dublin, the historic capital of Ireland. Dublin's pretty notoriously expensive at times, with food and drink being a pretty big cost for most people. Thankfully there's a few things to do around the city which won't break a budget. With Dublin having been at the centre of a whole lot of history, there's plenty to see for those who like stepping back to the past. Over the years the city has also seen some of the world's best artists so you can find incredible galleries around the area.
Most of the museums and galleries around Dublin offer free entry, definitely a positive in our books. We've put together a bit of information about the very cheapest things to see around the city, ranging from way back in the past to exciting modern day creations.
Over the years, I've stayed in Dublin enough to learn how to save a bit of money. While most of everything is placed around the city centre, you probably don't want to go for a hotel there unless you REALLY care about convenience. I normally stay about a mile from central Dublin itself, down in the Rathmines Travelodge Dublin Hotel. They promise the 'best rates guaranteed', so they wind up cheaper than anything but hostels around the area. There's always buses, trams and more running through Dublin, so I've never really had a problem getting around.
Starting off, I'd recommend working out which of the National Museums of Ireland are most appealing to you. Around the city centre you'll find an archaeology museum and a natural history museum. First up, the archaeology museum shows off everything from jewellery to weapons and international creations, all making for a particularly impressive time.
While it's a bit limited at the moment (the upper two floors are blocked off), the natural history museum brings visitors through millennia of Irish history, all making for a pretty impressive time (particularly for those bringing the kids to Dublin). A little further out from the city centre you'll wind up by the museum of decorative arts and history, which has dozens of small attractions each designed to show off a different part of Irish design.
For those impressed by the international sights at the archaeology museum, the Chester Beatty Library is a must see. Getting some of the best reviews of any Dublin attraction, the library hosts pieces taken from countries across Africa, the Middle East and Eastern Asia. While it's maybe not the most interesting thing for the average child, the library is sure to amaze adult visitors to Dublins.
Four great museums with free entry give you a few different choices for how to spend your day. You'll also find plenty of galleries to help you indulge your creative spirit. Just by the central national museums you'll come across the National Gallery of Ireland, which features somewhat traditional paintings from Irish and international artists like Jack Yeats, Picasso and Van Gogh.
If you're interested in Ireland's art, head over to the Hugh Lane Gallery. With a few different rooms around the gallery pointing out different parts of the arts scene and an incredible centrepiece the gallery is certainly unique. Right in the centre of the museum you'll find the painting studio of Francis Bacon, one of Ireland's most impressive and powerful artists with a somewhat horrific and evocative style.
Francis Bacon was something of a modern artist, but if you're interested in something even more up to date, just head over to the Irish Museum of Modern Art. The IMMA is a bit of a strange case, all built inside a historic building, with an ever changing collection of exhibitions. The gallery has hosted pieces from pretty much all the best known modern artists in the world, making for a truly impressive attraction.
While it's hard to find cheap restaurants around Dublin, there's a fair few things near the Rathmines hotel that give you some pretty good tastes. I'd personally recommend Manifesto, which does some pretty great Italian food without too much of a cost. Depending on when you visit, you might be able to catch a bite at the Sova Vegan Butcher – an unusual name backed up with a whole range of delicious vegan food (yes, that's a thing). The restaurant opens pop up stores every now and then, so check out what's going on!