With a brand new operating system, iOS 9, the iPhone 6 comes with a set of newly revamped features, only made possible with this new technology. If you are considering upgrading to the iPhone 6 from your current smartphone, or you already have a new model and want to try out all it has to offer, here's what you can expect from the best iOS 9 features…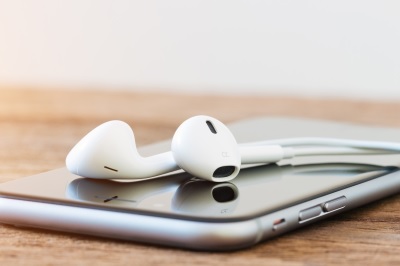 3D Touch
Probably the best feature that comes with the new iOS operating system is the innovative 3D Touch. It's something that has been a possibility for some time now, and arrives as a reality – the ability to carry out different tasks based on the pressure you put on the screen with your finger. The possibilities for this new technology are vast, and are still being explored in various apps and settings. Try it for yourself and you'll soon grow to love this useful addition to the iPhone.
3D Touch Trackpad
The use of 3D touch is also powerful when you want to highlight text or switch between moving the cursor around the screen and highlighting – simply press down harder to highlight and then you can quickly move around again by easing off on the pressure. The magnifying feature also works well like this, and makes it easier to accurately see the screen at whatever size you need it.
Peek and Pop
One of the handiest new ways of browsing comes with the new iOS operating system – if you want to quickly preview what's in a link, say, or an email you can single-press on the icon and you'll jump to a preview. Release your finger and you are right back in the app you were previously using. Putting extra pressure on the icon sends you direct to the page or email you were previewing.
Live Photos
One interesting new iPhone 6 feature is the ability to snap a Live Photo – a combination of a photo, a video, and an animated GIF. You simply take a photo and the camera combines this with whatever was happening right before and right after the shot. This, again, is with the 3D Touch system.
Live Wallpaper
You can also turn this live photo into live wallpaper – a moving and "living" lock screen image. Put a live image on your background, too. Make sure you have good quality iphone insurance so you can browse all these new features and more with added peace of mind.
Better, Faster Browsing from Home Screen
The 3D Touch technology is ably put to use on the home screen, with the pressure-sensitive operation allowing you to jump to specific functions in an app without having to open it first. For example, you can press down and go direct to the selfie option in the camera – the camera automatically turns on the front-facing camera. Many other apps are taking advantage of this new feature.
iphone insurance
https://www.gadget-cover.com/iphone-insurance
Image: Image courtesy of blackzheep/ FreeDigitalPhotos.net
http://www.freedigitalphotos.net/images/closeup-phone-and-headphone-device-on-table-photo-p397069